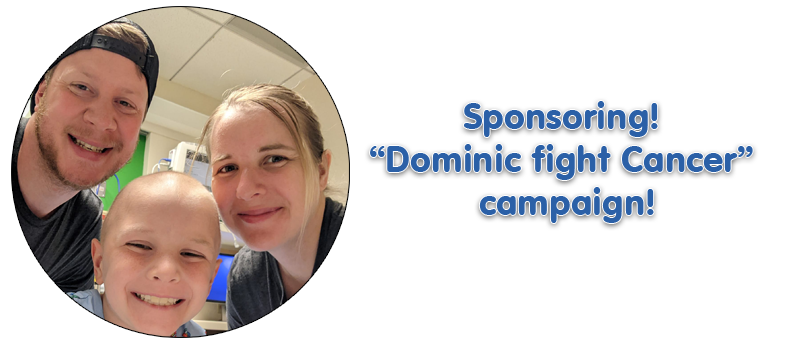 Hello,
My name is Matt, Razenet Founder and CEO and my family was given the dreadful news in May of 2022 that my 7 year old nephew has cancer. I started this fundraiser on behalf of their family.
I'm happy to report he has completed his chemo treatments! but still has a long road ahead. Any and all donations made will be helping them to pay for their on-going medical bills over the long term. If you're interested in learning more and how you can help please visit: https://www.givesendgo.com/G393E
or visit them on Facebook: Dominyte The Warrior
Razenet is currently handling all inbound donations and ensuring they reach their destination. Please don't be concerned if you notice a Credit Card charge from Razenet. If you donated this will be a normal occurrence. Thank You.